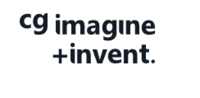 Details
Number of employees
10 - 49
Client size
Small Business (<$10M)
Overview
We are a multi-layer creative technology agency that creates compelling brand experiences through an enigmatic combination of sharp visuals, creative marketing, and tech-innovation.
Since our beginning in 2009, we proudl...Read more
We are a multi-layer creative technology agency that creates compelling brand experiences through an enigmatic combination of sharp visuals, creative marketing, and tech-innovation.
Since our beginning in 2009, we proudly teamed with startups and top-tier brands. We retained great results, closing the gap between customers and businesses through sets of integrated comprehensive services.
Whether it's reach, awareness, traffic or revenue, we always try to combine marketing and technology, this allows us to create a comprehensive strategy for your brand.

Read less
Most Popular Company Categories