Queen Rania Street - Information Technology Complex - Building # 156
Amman 11953
Jordan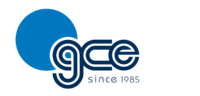 General Computers & Electronics - GCE
Details
Number of employees
50 - 249
Client size
Midmarket ($10M - $1B)
Specializations
Diversity & Inclusion
Multicultural
Overview
GCE was founded in 1985, we are a proud Jordanian registered and owned company headquartered in Amman, a member of GCE Group. In its journey of over 35 years,
GCE has been established with a...Read more
GCE was founded in 1985, we are a proud Jordanian registered and owned company headquartered in Amman, a member of GCE Group. In its journey of over 35 years,
GCE has been established with a diverse portfolio of IT goods and services , with
operations covering a wide spectrum of local market
GCE offerings fall into the categories of IT infrastructure, Cloud Computing, Artificial Intelligence, Geospatial Services, Learning Solutions, Digital Transformation, printing solutions and Outsourced Operations. In "GCE", we understand that
timely delivery of projects is the way forward to success, so we insure our loyalty to the
customers and meet their needs based on this philosophy.
Read less
projects
Key clients
• Banking : (Arab Bank, The Housing Bank of Trade & Finance, Jordan Islamic Bank).
• Education : (Jordan University for Science & Technology, University of Jordan, Balqa Applied University).
• Telecommunications : ('TRC' , Zain, Uminah).
• NGO's : (UNICEF, UNOP, UNRWA).
• Government : (Ministry of Digital Economy & Enterpreurship 'MODEE', Ministry of Justice, Ministry of Education).
• Military : (Public Security Directorate 'PSD', Civil Service Consumer Corporation).
Most Popular Company Categories