Al Hakam Bin Amr St.
Amman 11195
Jordan
2nd Floor, Berkeley Square House, Berkeley Square, London, W1J 6BD, UK |Tel:+44 20 3319 5448|Tel:+44 20 8681 5421 |Fax: +44 20 8
London
W1J 6BD
United Kingdom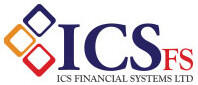 ICS Financial Systems Ltd. (ICSFS)
Details
Number of employees
50 - 249
Client size
Enterprise (>$1B)
Specializations
Accessibility
Diversity & Inclusion
Multicultural
Web Development
Overview
ICSFS delivers open banking and financial products that are built on a fully-fledged digital ecosystem, with; international standards, real-time business processing, and value-added capabilities of tailoring p...Read more
ICSFS delivers open banking and financial products that are built on a fully-fledged digital ecosystem, with; international standards, real-time business processing, and value-added capabilities of tailoring products, on-premises, hybrid, or cloud.
ICSFS launches innovative products that are constructed on a secured and agile integration on a single platform – ICS BANKS®. ICS BANKS is a fully integrated end-to-end financial and banking software with many suites that future-proof business and financial activities, through a broad range of features and capabilities, with more agility and flexibility – to enrich your customers' journey experience.
With the current Digitisation storm and fast progress pace, ICSFS offers strong tools to be able to not only take impact but also, be the leader. One of ICSFS's strengths lies in its compliance with international banking standards and its emphasis on the local requirements and support for its clients.
Read less
projects
Key clients
Al-Rajhi Bank, Arab Jordan Investment Bank, Asia Alliance Bank, Bank of Baghdad, Bank of Palestine, Burgan Bank, Doha Bank, Ejara Leasing Company, Etihad Leasing Company, First Iraq Bank Islamic Investment and Finance, Guaranty Trust Bank plc, Industrial Development & Workers Bank of Egypt, Jordan Kuwait Bank, Military Credit Fund, National Bank of Yemen, NISIR MICROFINANCE INSTITUTION, Providus Bank, Quds Bank, Safwa Islamic Bank, SOFIBANQUE, SunTrust Bank Nigeria , Agricultural Bank of Sudan
Most Popular Company Categories