Almadina Almunawara St.
Amman 11941
Jordan
Nairyah Street, Al Hamra
Khobar
Saudi Arabia
3330 Seaforth
Drive Vancouver BC
Canada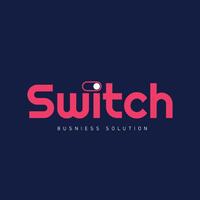 Switch Business Solutions
Details
Number of employees
10 - 49
Client size
Small Business (<$10M)
Overview
For five years, Switch has provided many services and software solutions in several areas, the most important of which are logistics.
What started in 2016 as service providers with a few resources has grown to over 50 co...Read more
For five years, Switch has provided many services and software solutions in several areas, the most important of which are logistics.
What started in 2016 as service providers with a few resources has grown to over 50 companies and partners in success.
At Switch, we believe there is a better way to deliver IT solutions. A more valuable and less invasive way, where customers are earned with quality rather than
bought.
Read less
Portfolio
Key clients
The Jordan Post, Etq, Mwarrid, TanteTobi, Diretto, DeliveryHero, Rizek, WajhanAI, ArchGlobal
Most Popular Company Categories